We have heard from so many customers that the products they buy through our truckload sale are some of the best they have ever had.  A real standout has been the chicken breast which you have described as very juicy and flavourful.  The steaks are also incredibly tender and folks seem to love how they are individually vacuum sealed making thawing quick and easy.  The Pork Chops and Scallops are going fast this time around and have limited quantities so jump on those before they sell out.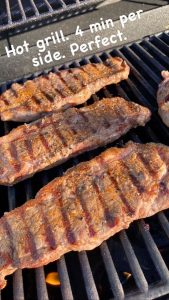 We are selling 4kg of top quality frozen chicken breast for $55.00 which works out to $6.25 per pound!  These are individually commercially frozen top quality chicken breasts.  Open the bag, grab a few, throw them on the bbq and dinner is served.  Have you ever tried to BBQ frozen Chicken?  You'll get great grill marks on the outside and have juicy (not over-cooked) tender chicken inside.  Just be sure to bring it to the correct temperature all the way through.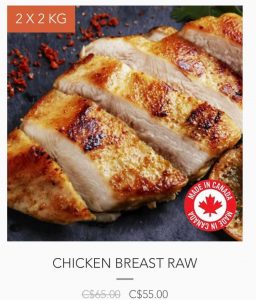 So go ahead and take advantage of huge savings on high end restaurant quality meats.  Order a lot to share with friends and family, or fill up your freezer and save a few trips to the store.  These prices are worth looking into and the quality is excellent!
Here's how it works:
1. CLICK –   www.millstonepublichousetruckload.com
2. PICK and PAY : Select the location closest to you, browse the shop, choose from our restaurant-quality meats and seafood and pay though the website.
3.  SHARE the link with your friends!  They will thank you for it.
4. PICK UP: Come to the Millstone Public House in Dartmouth on August 19th between 9:00 am and 12:00 pm  or The Millstone Public House in Bedford between 1:30pm 4:30pm and have your order delivered to your trunk. (You will receive an email confirmation of your order with pick up details.)
It's that easy.  The only thing to note is that the cut off for ordering is  Monday August 18th at 1:00pm.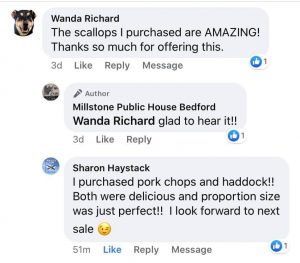 Thank you for your support!
The Millstone Team.