February is technically the shortest month of the year, but for many it feels like the longest. If you are looking for a way to shake things up and stir up your soul a little, we would like to invite you to the Millstone King's Wharf this Saturday to enjoy some beautiful live music!
We are thrilled to welcome the talented Willie Stratton to the stage on February 25th at 8:30pm.  Tickets are $15 before or $20 at the door.  If you'd like to buy them ahead of time you can email Megan@millstonepublichouse.com  or call the restaurant at 902-404-8053 or stop in at King's Wharf.
"For more than a decade now, Willie Stratton has been building his good name on stellar sonic shape-shifting. The Halifax-based singer-songwriter has proven time and again that he can dive into any of rock 'n' roll's various iterations—heartsick blues, twanged-up country, hip-shaking rockabilly, groovy surf, anything and everything in between—and emerge, again, as a maestro of the style."  – https://williestratton.com
Call a friend or two, grab a few tickets and come early for a nice dinner before the show.  Live music has a way of connecting us.  You get to truly feel the energy of the artist and the crowd; it's an unforgettable experience.  If you aren't already a fan of Willie Stratton, you may well become one!
We will be offering a feature cocktail for the evening.  The Sparkling Raspberry Cosmo!  Light and refreshing..perfect weekend vibes. This delicious concoction will be available at all three locations.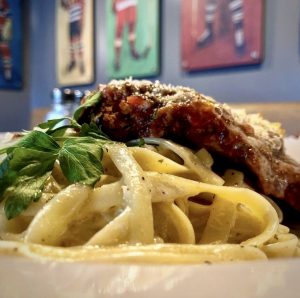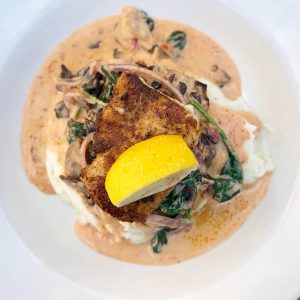 Remember, life opens up when you do. So pull up a barstool and have some  fun.
Millstone Public House Dartmouth (902)461-8053  250 Baker Drive
Millstone Public House Bedford (902)431-8053  50 Gary Martin Drive
Millstone King's Wharf, Dartmouth (902)404-8053  102 – 67 King's Wharf Place