As we tip our toes into the new world this fall we are beginning to gather together again.  Masks on, palms sanitized, we nod instead of shaking hands, limit hugs and keep a distance; but we need to be together.  Even animals in the wild come together at the water hole.  Our collective will to limit the spread of Covid 19 is strong, and we as a province have proven that we care enough about each other to do what is needed to keep our people safe.   But, done safely, we can still be together.
At the Millstone Public House we continue to offer sanitizing spray at the door, single use menus, physically distanced tables and more.  Our staff have always worn masks and are now greeting customers at the door who also wear face coverings that can't entirely hide their smiles. Sure it's weird, but it's also a daily demonstration of togetherness.  Care for the common good.  It's not forever, but it is for now…
We would like to invite you to join us for Brunch at the Millstone Public House.  After a busy week it can be a real treat to let someone else make the eggs and fry up the bacon.  Having someone else top up your coffee or bring you another Mimosa is also not a bad way to enjoy a few leisurely hours on a Saturday or Sunday.  Call a friend or family member and pop down to the Millstone for Brunch this weekend.  We'd love to serve you.
Our full menu is available on our website HERE.
*During brunch service, which runs Saturday and Sunday from 11:30 – 2:00pm, we also offer our fabulous burgers, pasta dishes, appetizers and more.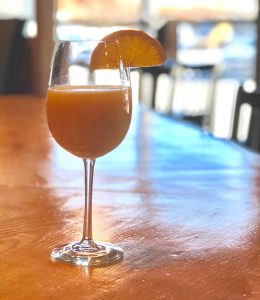 Check out our new online ordering system.  We think it's pretty slick.  www.millstonepublichouse.com