Dear Valued Customers,
We have some fantastic news to share with you today. The long-awaited fundraiser sale is here, and it's your chance to make a real difference for the Dartmouth Whalers and Bedford Blues' local minor hockey teams while enjoying top-quality cases of frozen meat and seafood. A portion of the proceeds of this sale will be donated directly to the Dartmouth Whalers and Bedford Blues minor hockey association to support them in their efforts to make hockey more accessible and inclusive in this great city!
Here's how you can participate and show your support:
1. Visit Our Website: www.millstone.foodmrkt.ca 
Head over to our website to explore our selection of mouthwatering products.
2. Place Your Order.
Place your order online by Monday, October 23rd, at 1:00 pm. When you order, you'll have the option to choose which team you'd like to support from the drop-down menu. Every purchase you make will contribute directly to the success of these young and talented athletes.
3. Save the Date:
Mark your calendars for the pickup day on Wednesday, October 25th. This is when you can swing by and collect your orders conveniently.
This is your opportunity to make this fundraiser a legendary success. Your support will not only help these local hockey teams but also provide you with the finest quality frozen meat and seafood for your meals.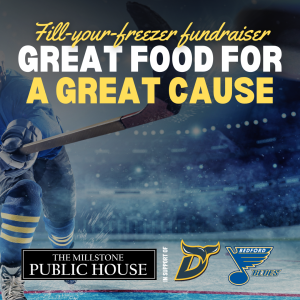 But that's not all! As the holiday season approaches, we'd like to remind you that it's the perfect time to start thinking about booking your holiday party. The Millstone Public House is the ideal venue for a memorable and festive gathering. Our team is ready to assist you in planning and hosting a holiday party that your guests will cherish.
Whether it's a family get-together, an office celebration, or a friends' reunion, the Millstone Public House offers a warm and inviting atmosphere along with delicious food and beverages to make your event truly special. Email megan@millstonepublichouse.com or call the restaurant of your choice to grab that preferred date!
Baker Drive 902-461-8053
Bedford   902-431-8053
King's Wharf 902-404-8053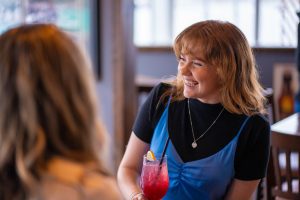 Don't miss out on these fantastic opportunities to support local hockey and celebrate the holidays in style. Together, we can make a positive impact on our community and create lasting memories.
We are the Millstone Public House. 100% locally owned and operated. Proudly Nova Scotian!
Come as you are!