It's time to get excited again!  We have circled the sun for a challenging year and are now ready to lift our heads and look ahead.  As the days get longer, the sun gets warmer and our incredible nurses, doctors and scientists work their magic we will emerge from our hibernation with a renewed appreciation for simple freedoms and gathering together to share our good times with friends and family.  At the Millstone Public House we have found a great deal of good in this tough year  and are now excited to launch our newest location at King's Wharf in beautiful downtown Dartmouth.  The staff have been hired, training is well underway, the kitchen is fired up and the wine cellar is well stocked.  Soon we will welcome you in and share some that East Coast hospitality we are known for…. stay tuned.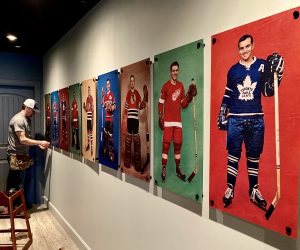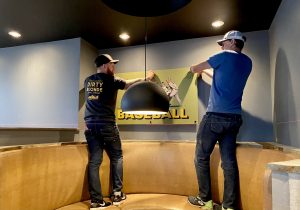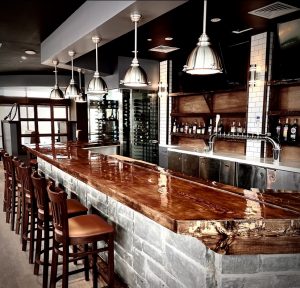 We will be releasing details of our Grand opening through our newsletter.  To join, please scroll to the bottom of our website and enter your email address in the yellow box.  Otherwise, keep an eye on our social media accounts!  We are truly excited to throw the doors open and show you what we've been up to for the past three months.
Our Baker Drive location will not be closing!  Far from it, we are hopping at that spot and forever grateful for the growing community support in that awesome neighbourhood.  Our 'hard to find' spot in the Sante Center in Bedford continues to thrive as well…those who know where it is know what a gem it is.  So cozy and welcoming with a true local pub feel. We really do have the best staff in town.
To book a table please give us a call.  Or order online at www.millstonepublichouse.com
Dartmouth Baker Drive – 902-461-8053    Bedford – 902-431-8053  King's Wharf….coming soon.
As always, we thank you for your support.  We couldn't have done it without you.
Sincerely,
Adam and Joanne McCullough
Owner/Operators.
The Millstone Public House is known for our incredible Candied Bacon Burger, Maple Curry Chicken Penne Pasta, Seafood Chowder, Steak Sandwich, Signature Blackened Haddock, Fish Tacos, local craft beer, friendly service and more…come as you are.