With the warmer weather and upcoming summer we thought it was a great time to dine Mexican Style with a fiesta.  From Wednesday May 27th to Sunday May 31st we will be featuring a $50 Mexican feast.
Start with a large portion of Queso dip with mixed cheeses, jalapeños, peppers and fried black beans.  Pop the tin right in your oven at home to warm it up and melt the cheese then enjoy with a full 350 gram bag of Gluten Free, Que Pasa Organic Tortilla Chips!  You'll have enough to share and possibly some left for later.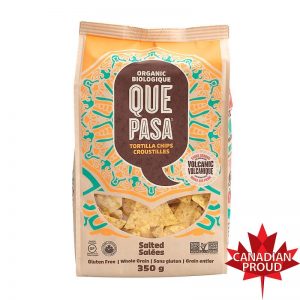 Then you can choose TWO of the following main courses.
Nacho Crusted Haddock and Mexican Rice served with Sour Cream and Salsa
Chicken or Black Bean Enchiladas with sautéed onions, jalapeños, red peppers and cheese served with Mexican Rice, Sour Cream and Salsa.
Grilled Chicken Taco Salad with cheese, crumbled corn chips and a salsa dressing.
And finally, add a beverage of your choice.  What will it be??
1 Litre Bottle of Italian Red or White wine
4 Coronas!
6 Coors Light or Taller Light
All this for $50.00.  It is a great value and you deserve it.  We are incredibly grateful to all our customers for keeping us going through all of this.  Time to raise a glass to better days ahead!
Curb Side Pick Up, Trunk Drop or Home Delivery Available.
To order:
Before 2:00 pm send us an email.  After 2:00 pm give us a call.
DartmouthMillstone@gmail.com    (902)461-8053
BedfordMillstone@gmail.com   (902)431-8053
Let us make you supper.  We can't provide the mariachi band but we can serve up some great Mexican dishes with a smile.  Shop local.  Be awesome.  Thank you!
Millstone Public House
250 Baker Drive Dartmouth
50 Gary Martin Drive Bedford