Well, here we are again.  Back to Take Out Only for a month.  Safety first….we can do this.  Here's what you need to know to order take out!  Thanks for thinking of us.
To place an order you have two options, by phone or by email.  

Staff are available to receive emails and answer the phone starting at 2:00pm each day. 

If you email your order please provide your name and phone number.  
Our staff will call you as soon as they can to take your order, schedule your pick up time, take your payment and ask if you want throw in a dessert, bottles of wine or beer or a Millstone gift card to use when we are open again!
We see about 90% of orders come in between 6:00 and 7:00pm and folks say they can't get through to order.  May we kindly suggest that you call or email your order to us in the afternoon. We can discuss the menu options, tell you the specials and schedule your pick up time as well as take payment over the phone.
What will you have?  Full menu here
How about  a Millstone burger with Fries or Salad
 Or a Fresh Wedge Salad with bacon crumble, chopped tomato and dill ranch dressing?
 Or two buttermilk fried chicken biscuit sliders with fries or salad?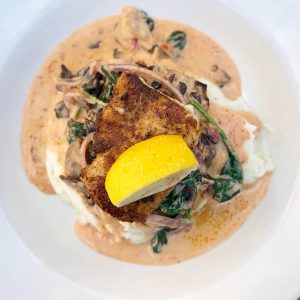 Or blackened haddock with mashed potatoes, onions, mushrooms, spinach and a tomato cream sauce?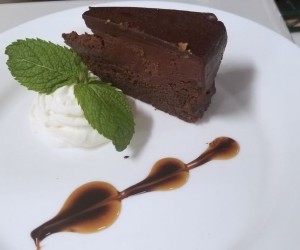 How about a piece of chocolate mousse cake?  Gluten free but you'd never know.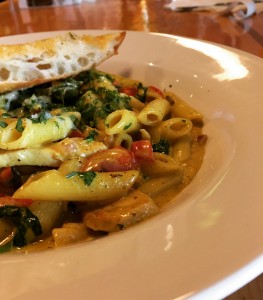 Maple Chicken Curry Penne??  So delish.  Travels well too
We are CLOSED Monday and Tuesday.
OPEN for take out Wednesday and Thursday 4:00 to 8:00, Friday and Saturday 4:00 to 9:00, Sunday 4:00 to 8:00
Thanks again for thinking of us.  There are better days ahead.
Sincerely,
The Millstone Team.