And now for some good news!
We have all been waiting to hear those words haven't we?  It's been a tough time for everyone and while we wade into phase 5 and slowly see barriers coming down and Plexiglass being removed we are still wearing masks, sanitizing our hands, staying home when we don't feel well and showing our vaccine passports to gain entry in to restaurants.  It's all in the name of safety and concern for our fellows.  Perhaps when we look back at this slice of time we will remember how we all braced for change and came together to make it happen.  We at the Millstone want to thank you for your ongoing support through too many pivots to count…there are indeed better days ahead.
Now, what is this good news of which I speak?  Free parking!  Not quite a trip to the Bahamas but we must all enjoy the little things in life too.  All three Millstone locations offer FREE PARKING.  We'd like you to come and stay a while.  Relax with a great meal, cold drink and a friend.
At the Baker Drive and Bedford Millstones parking is available front and centre in the ample parking lots.  At the new waterfront Millstone at King's Wharf we are able to offer complimentary gated parking via a code.  This code changes weekly so you'll need to watch our social media for it or give us a shout and we will gladly fill you in.  902-404-8053 .  There is also paid street parking at King's Wharf and we are happy to validate your first hour!  Just as your server.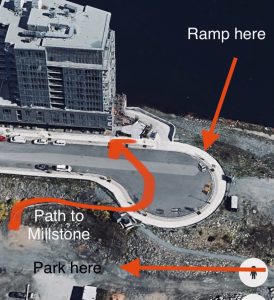 In other good news we have added a few new items to our menu we think you'll love. As always we have incredible burgers and pasta dishes, plus saucy chicken wings and those crave-able pretzel bites but now we also offer a Must-Try Lobster Ravioli Dish and that classic belly warming Chicken Parm.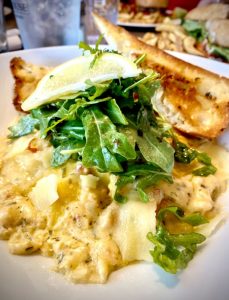 .
We hope you will join us again soon.  Please note we are complying with all provincial regulations and will be checking for proof of vaccination at the door.  Thank you in advance for being cool about it.  We are only doing our job.
Millstone Baker Drive –  902-461-8053
Millstone Bedford –   902-431-8053
Millstone King's Wharf –  902-404-8053