Well, it has been a year.  We can all pat ourselves on the back for enduring the many challenges this time has presented us with.  From missing our families, to cancelling travel plans; from homeschooling while on a Zoom call to dutifully standing on spacer dots at the grocery store and waiting ever so patiently for things to return to normal.  Our capacity to adapt and endure has shown us that we are a strong and caring bunch here in Nova Scotia.  Together we crushed wave 3 faster than anticipated and can now see the summer opening up in front of us.  Well done!
For now, we are only open for Patio dining and take out at all three Millstone locations.  The King's Wharf ocean view terrace can accommodate up to 40 people, with two beautiful fire tables, so we have decided to open it 7 days a week at 11:30 am (weather permitting).  The patios at Baker Drive and in Bedford are small and have limited seating but we are happy to serve you some cold drinks and excellent food in the sunshine while we can.  Those locations are closed Monday and Tuesday, open Thursday 4:00 – 9:00, Friday and Saturday 12:00 – 9:00 and Sunday 4:00 – 9:00 for take out and dine in.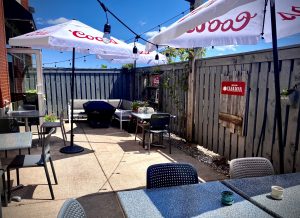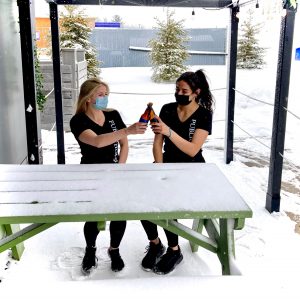 We anticipate being able to open all three locations to full operations and indoor dining next Wednesday June 16th.  If you would like to book a table please give us a call and we will pencil you in.  There are better days ahead…it's going to be a fun summer of reconnecting and saying goodbye to some of the restrictions.
On behalf of all of our staff who will soon be getting their jobs back we want to thank you for your incredible support during this shut down.  We can't wait to spoil you in person again soon.
All the best,
Adam and Joanne McCullough
Owners, Millstone Public House
Millstone Public House Baker Drive
(902)461-8053
250 Baker Drive, Dartmouth
BakerDriveMPH@millstonepublichouse.com
Millstone Public House Bedford
(902)431-8053
50 Gary Martin Drive, Bedford
BedfordMPH@millstonepublichouse.com
Millstone Public House King's Wharf
(902) 404-8053
102 – 67 King's Wharf, Dartmouth
KingsWharfMPH@millstonepublichouse.com