As we face at least another week of restrictions we continue to do all we can to provide you with great take out meals, desserts and drinks with contact free pick up, trunk drop and home delivery.  Did you know that we charge a minimal delivery fee of $1/km one way to your home and pay it, plus 10% of your bill, directly to our drivers?  If you are feeling cozy at home and don't feel like driving please consider using this service…it's all part of supporting local and keeping our community thriving through a difficult time.
Not sure what to order? Please have a look at our weekly specials.  Our full take out menu is available on our website as well.  Candied Bacon Burgers, Buttermilk Fried Chicken, Maple Curry Chicken Penne, Pulled Pork Wontons, Breakfast Poutine and so much more.  We also have selection of wine and beer at prices that will have you reconsidering that trip to the store.  Add some to your order and we will deliver that too.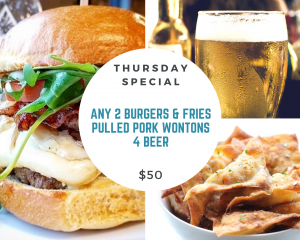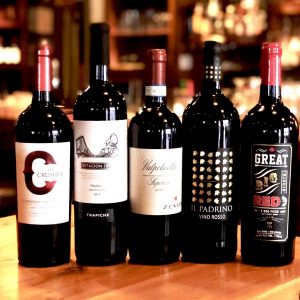 This month we are offering a great promotion to make gift giving a little easier.  While supplies last you will receive a FREE Millstone Mug with every gift card purchase of $50 or more.  We even have some festive gift bags to make it a one stop shop for you.  As you hear the calls for 'shop local' this year, please know that all small businesses really do need your support to see the other side of this.  We can't thank you enough!
To order:
Online: www.millstonepublichouse.com
By phone:  Dartmouth 902-461-8053  Bedford 902-431-8053
Happy Holidays.
Your friends at the Millstone.